4
minutes read
Are you suffering from Compression Sock Confusion?
Don't worry – you are not alone! Here at Bodyment, we help you feel the support by breaking down the different types of compression socks available and which best suit your individual needs.
When buying compression socks, no matter the reason, it is vital to purchase only graduated compression socks. As the word suggests, graduated compression socks improve blood flow back to the heart by providing more compression at the ankle than at the top of the sock. If the compression is the same throughout the sock, then in effect, the sock will "squeeze" the blood vessels and lymphatic system making it more difficult for the fluid to flow back up the leg. So beware of cheap brands that don't use "graduated compression" in their terminology. Medical Grade graduated compression socks are classed by the amount of compression provided at the ankle and the top. The class of compression is measured by mmHg (millimetres of Mercury). Brands do vary slightly with the amount of compression but in general, the following rules apply:
CCL I (Compression Class One) 15mmHg to 21mmHg
CCL II (Compression Class Two) 20mmHg to 32mmHg
CCL III (Compression Class Three) 30mmHg to 40mmHg
Now that we are clear on what graduated compression is, let's look at the different types of socks available here at Bodyment:
Anti-Embolism or "TED" style socks: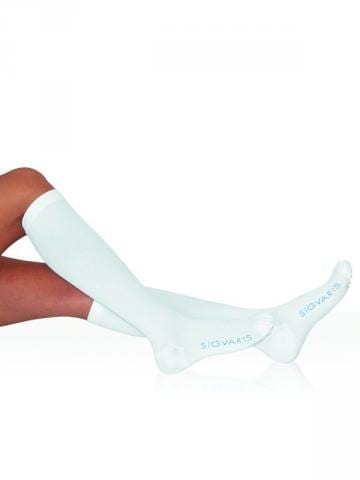 These white socks are designed for wear only during or immediately after a surgical procedure or childbirth. They are also used for those that are unable to walk (non ambulatory). Whilst they are graduated compression (usually from 8 to 18mmHg) they are NOT designed to be worn as Travel Socks or for wear by those able to walk and move about freely.
CCL I Socks:
Class One socks are ideal for those with mild Vascular or Lymphatic issues. As these socks are designed for wear everyday, they can help prevent further deterioration of the blood vessels and also keep your legs feeling good all day long. Perfect for nurses or anyone on their feet for long hours. Ideal to wear as a Travel Sock. Class One graduated compression socks are also brilliant to wear before, during and after exercise. Bodyment has a huge assortment of Class I graduated compression socks. From sports socks to elegant sheer socks, we have just what you need.
CCL II Socks: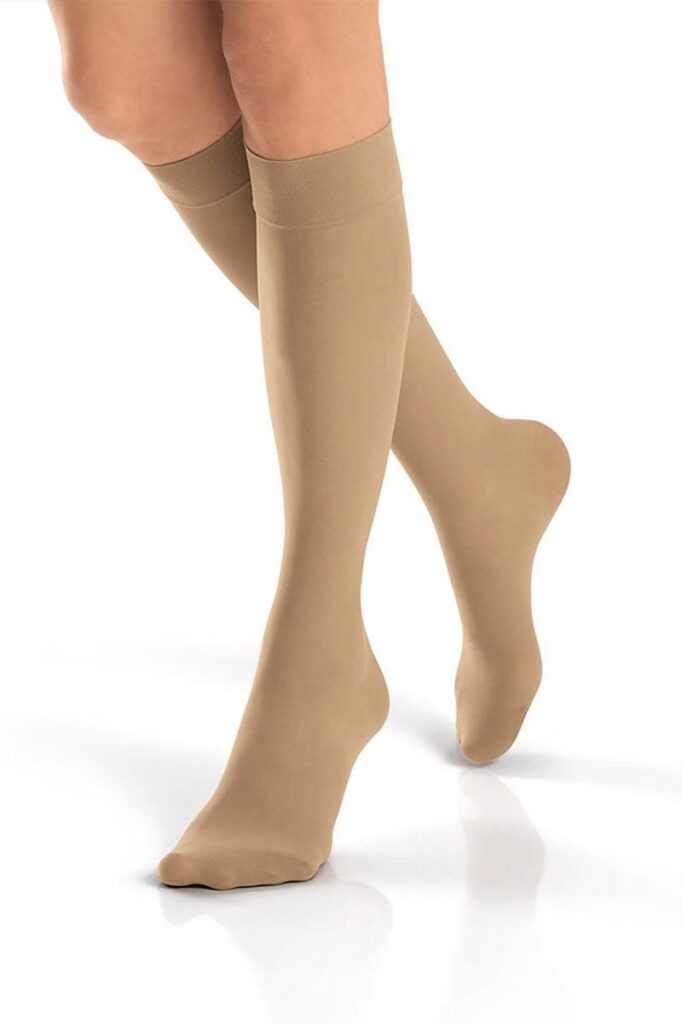 Class Two socks are usually worn when there is a significant Vascular or Lymphatic issue. The socks are great for reducing swelling of the ankles and offer significant support for more severe Varicose Veins. Bodyment proudly sells the Sigvaris Cotton range of knee high socks that help with temperature regulation, are softer and easier to put on than pother CCL II socks and are gentler on the legs.
CCL III Socks:These are the strongest compression socks we sell. Usually, patients are prescribed Class Three socks if they suffer from severe Vascular Disease or Lymphedema. These socks are not recommended to be worn unless prescribed by your Health Professional.
The Sigvaris Cotton range is available from Bodyment on backorder only.
Sports Socks: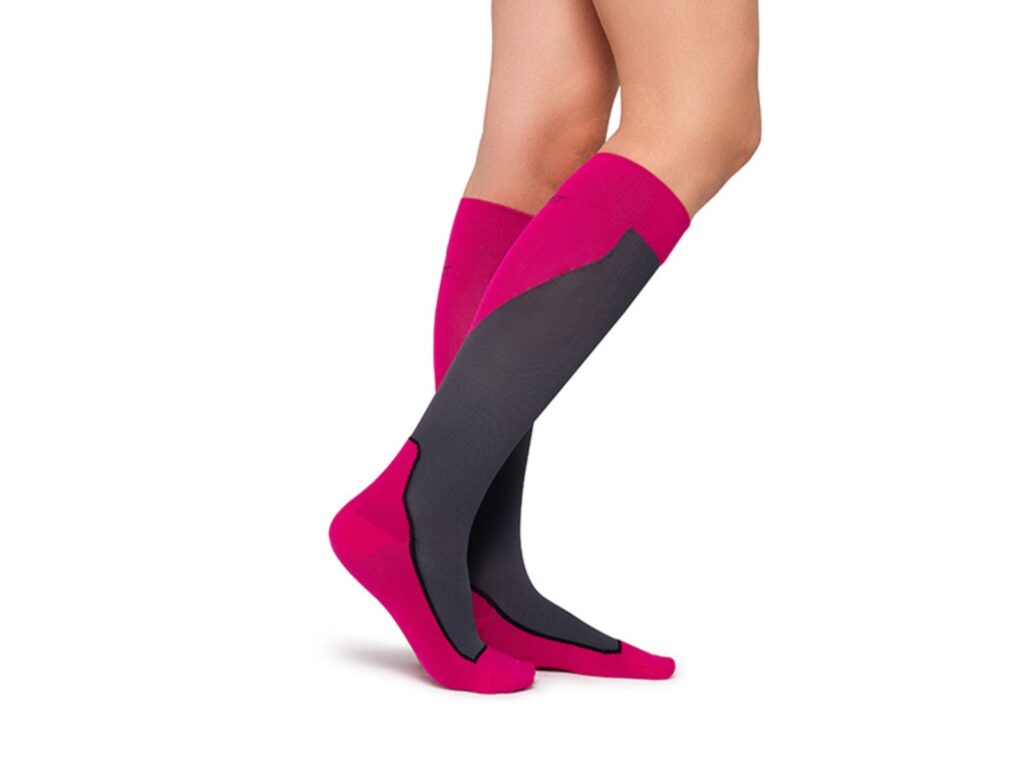 Designed to improve blood flow for more energy and help prevent the buildup of Lactic Acid, the fantastic CEP compression socks from Bodyment are fantastic. In a variety of styles and brilliant colours, these CEP socks really do help prevent those painful cramps. Perfect for any sport and can be worn every day or whilst travelling.
Prior to placing your order, we highly recommend taking some measurements to ensure the correct fit of your socks. Please jot down your shoe size, height, angle circumference and calf circumference. It is best to take these measurements first thing in the morning before your legs start to swell. Not all information requested is necessary for all products, but it's best to be prepared ahead of time.
Our Customer Service team are always happy to assist with sizing so please feel free to call or join us for a chat during our online hours. Most Health Funds will pay a benefit towards the cost of medical compression socks, but please check with your fund for eligibility. or take a look at the information we have prepared for you: https://support.bodyment.com/hc/en-us/sections/115001776047-Private-Health-Insurance