4
minutes read
Not happy with how your scar looks after surgery? Need a solution to help revitalise and nourish your damaged skin?
There are all sorts of scar treatment on the market offering miracle solutions for your scarring. Find out the premium, and proven product Bodyment has carefully crafted to help eliminate scarring.
Product after product after product. You are probably continuing to scroll online, tirelessly trying to find a scar treatment that works. It can be confusing, costly, and disappointing after investing time and money on useless products.
We understand your frustration. Although scars may not completely disappear, you can reduce the appearance, redness and textures of your scars. It's time for you to regain your confidence.
Through stringent dermatological testing and approval, Bodyment has developed a silicone scar treatment range to boost the scar fading process so you can love the skin you're in. Find out how you can take charge of your body by reading our blog below.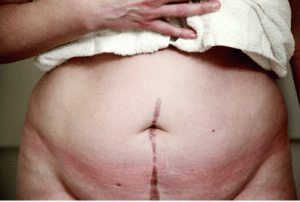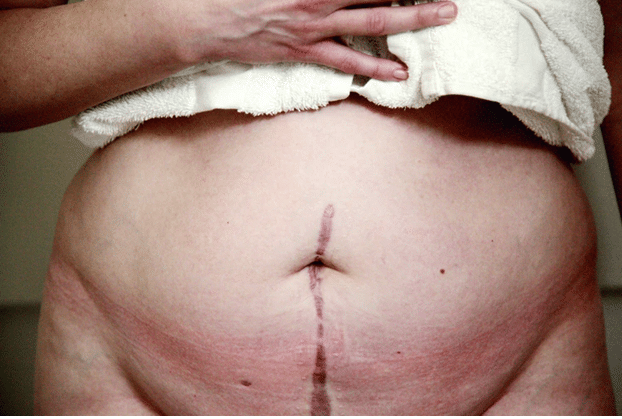 How are scars formed?
Everybody scars differently depending on the nature of the wound and how it occurred. Whether you've just had breast surgery or had a Caesarean section, that last thing on your mind is a damned scar. Over time, as your wound heals, you will begin to notice gradual changes around this region.
Scars are a natural part of your wound's healing process. As your skin starts to recover, new tissue will begin to form. Initially, your scar will be quite red, raised, and inflamed. Although most scars will always be somewhat visible, most will fade and become less noticeable. You may need to be patient though, as this process can take up to 2 years!
Unfortunately, some individuals will develop keloid or hypertrophic scars. Depending on your genetics and the nature of the wound, excess collagen can starts to build along the scar. Instead of a normal soft scar, these keloid and hypertrophic types can be more obvious and unpleasant. Some nasty changes you may notice includes:
Discolouration (i.e. red, purple)
Itchiness
Painful
Restrictive and tight (particularly near the joint)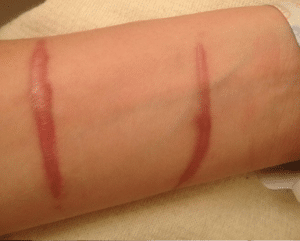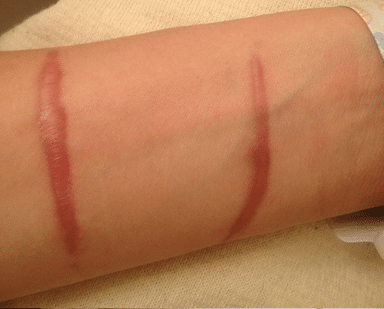 Best Scar Treatment
There are many precautions that you can take to manage scarring. One of which is to regularly moisturize before surgery to keep the skin well-hydrated. Another technique is to massage your scar post-surgically with products, such as Bio Oil or Vitamin E Creams. Although, you might be disappointed to read that this might not significantly change your scar's appearance
"Silicone is considered to be the first-line non-invasive, prophylactic and therapeutic measure for scar management."
Julie Van Onselen (Dermatology Nurse Advisor)
Many dermatology experts and researchers agree that silicone is a naturally rejuvenating compound that is an exceptionally effective scar treatment. Over the years, scientists have discovered that silicone possesses 4 amazing anti-scarring properties, which include:
Skin hydration
Boosting essential growth factors which breaks down excess collagen
Stimulating natural growth factors to replenish damaged skin
Reducing redness and itching
Now if this doesn't impress you… Dermatologist Dr. Neerja Puri also reports that silicone softened skin by up to 86%, reduced discoloration by up to 84%, and scar height by up to 68%!
With the science supporting silicone as the first-line scar treatment, you too can be reassured that you'll be able to regain your skin back!
BodySil: What is it and How Does it Reduce Scar Appearance?
BodySil is our clinical tested range of silicone scar treatment products proven to reduce the appearance of scars. Surgery, injuries, and acne can leave scars which take years to fade.
Treating the affected areas with BodySil scar treatment will accelerating scar fading, giving you the confidence to feel like yourself again. Our dermatologically tested and approved BodySil range comes in both the BodySil Scare Tape and BodySil Scar Gel. Although both scar treatments are equally effective, they are applied differently.
The BodySil Scare Tape is a waterproof silicone scar tape that can be worn for 3-5 days before re-application. On the other hand, the BodySil Scar Gel is a silicone scar gel that is applied directly over the skin. Some people may find either product more convenient depending on the placement and visibility of the scar.
Check out the results of keloid scarring before and after silicone scar treatment below!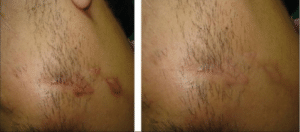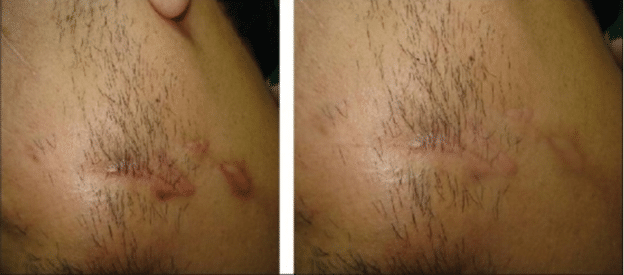 Scarring is your skin's natural healing process to replace wounds. However, many people can find it confronting, distressing, and even depressing to look at. Using the latest technology and science, our modern products have revolutionised the way scars are being treated. You don't have to put up with unsightly scars anymore.
Fade your scars and shine with BodySil silicone scar treatment.